The Highest-Rated, Independent and Family-Owned Hearing Care Experts in Toronto and Scarborough
Discover Why Tens of Thousands of Local People, Many Local Doctors and Multiple Organizations Trust Hearing Aid Source for All Their Hearing Care Needs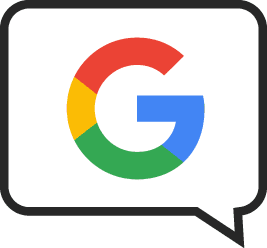 Google Reviews
4.9

Stars - Based on

514

User Reviews

Hear for the Holidays
Click Here To Give The Gift Of Better Hearing This Holiday Season
A Personal Message from The Hearing Aid Brothers
Andre

and

Edmond
Although some folks believe that great hearing technology is the solution to hearing loss, those who have successfully addressed their hearing challenges will tell you that hearing aids are just one piece of the puzzle.
The most crucial aspect involves partnering with a team of trusted hearing care professionals who have helped thousands of local people to achieve the outcome that they're looking for.
Hearing Aid Source has been deeply ingrained in the Toronto community for over 17 years and has gained a reputation as the city's top-rated hearing care experts. In fact, we might even be the highest rated in all of Canada based on our research!
By being an independent and family-owned clinic, you're able to benefit from access to the latest hearing technology from various manufacturers and a personalized approach to hearing care. We employ a meticulous process that has been refined by helping thousands of local people to achieve better hearing.
In short, this is a journey, not a destination. And like any long-haul journey, you want to ensure the GPS is set, you have somebody that you can trust behind the wheel, feel comfortable regardless of the bumps in the road and have lots of fun with along the way!
If you or a loved one is looking for a trusted partner that has helped many others, then it would be an honour to help
Treated Like a

Person

, Not a

Patient
You'll have a one-to-one long-term relationship through our partnership. You will never be treated like a number.
Your Partners For

Life
As a locally owned and operated business, you'll have the confidence that we'll be here long into the future.
Fun

and

Laughter
nobody wants to sit in stale waiting rooms and work with bland specialists. That's why "Having Fun" is weaved into our DNA – if you like "Dad Jokes," then you're in the right place.
Enabling

Great

Conversations
Our purpose is to enable natural conversation, and most people don't feel comfortable having great conversations in stuffy medical settings with medial staff. That's why our appointments feel like a social visit to friends combined with a hearing appointment.
5-Star

Experience
as the highest-rated hearing care experts in Toronto, we thrive on delivering 5-star experiences and strive to go "above & beyond."
Diagnostic Hearing Evaluations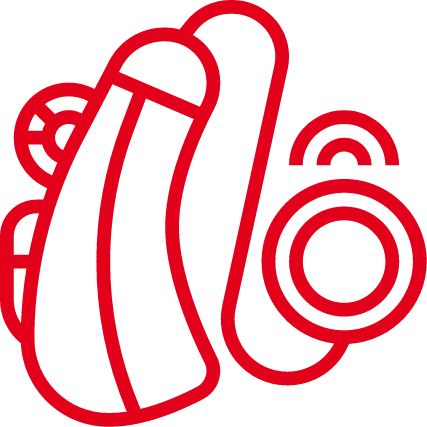 Prescription Hearing Aid Technology
Earwax Removal
Why Regular Hearing Assessments Are So Important
Although we all regularly have our eyes tested, our teeth checked and often have an annual physical, very few of us regularly have our hearing tested.
Yet with 1 in 5 Canadians experiencing a measurable hearing loss, it's never been more important to prioritize your hearing health.
The challenge is, hearing loss often sneaks in gradually, slyly tiptoeing through our lives. It's tough to gauge day-to-day changes and compare them to our past hearing prowess, which results in it often going unnoticed to us (but obvious to the people around us).
That's why a regular hearing evaluation is key to identifying any hearing challenges, taking any form of preventative action and ensuring that you can continue to bring your best self to the world.
Utilizing Our Independence to Get Access to All the Latest Hearing Technology
Let's face it – nobody dreams of rocking their first pair of hearing aids. But with hearing loss affecting up to 1 in 5 individuals, tens of thousands of people take the transformative step toward better hearing each year.
But here's the thing: hearing technology has gone from clunky to funky over recent years, with the old-school bulky devices that many people visualize now being the thing of the past. Today's hearing aids are sleek, discreet and many of our patients share that their friends or loved ones have never noticed them.
At Hearing Aid Source, we're not tied down to one brand. Nope, we dance to our own beat! As an independent clinic, we handpick the best technology for your unique circumstances, needs and budget. Your perfect match is out there, and we'll find it together, no matter what.
Professional Earwax Removal in Toronto
At Hearing Aid Source, we're masters of what we call "The Wax Attack."
Although earwax is your body's natural defence to keep your ears operating at their best, it can often build up to create a sensation of fullness or stuffiness in your ears. Once impacted, it can then lead to various other discomforts such as dizziness, headaches, balance problems, infections, ringing in the ears and ear pressure or pain.
With transparent pricing, and a fixed low fee in the rare situation where wax is not found, there are no nasty surprises (for you, anyway!)
If you or a loved one is battling wax, then we're able to help through non-invasive and professional earwax removal equipment that will banish the gunk and get you back to your usual self.
Reflecting on his hearing loss, Jordan says, "I began realizing I had hearing loss very gradually. It took me several years and more than one test before acknowledging that I could benefit from hearing devices."
Herb realized he had a hearing loss when he found himself struggling with conversations. He recalls, "I did notice I was not hearing everything that was said – by someone in the room or on TV.
Nikki's ears and rock concerts were not a good combination – as she soon found out.
She says, "Years ago, after standing too close to the speakers at an outdoor rock concert, I noticed my hearing felt odd. When it happened again, I realized there might be an issue."
It's often the small things that prevent meaningful action
If you are concerned about your hearing, or a loved one's hearing, or if you have any questions or need advice, then we're here to help. Simply complete the form and you'll receive a helpful call to offer advice, support and guidance that you may require.
Don't want to wait? Call us at: 416-463-4327
Provide your details below and we'll get back to you as soon as possible
"*" indicates required fields