Serving Toronto, Scarborough and the wider community
With office locations in the cities of Toronto and Scarborough, we are ideally placed to help you get on the pathway to better hearing, no matter where in the Toronto metropolitan area you may live.
You can find full details for our offices below. Simply give us a call and start your journey today.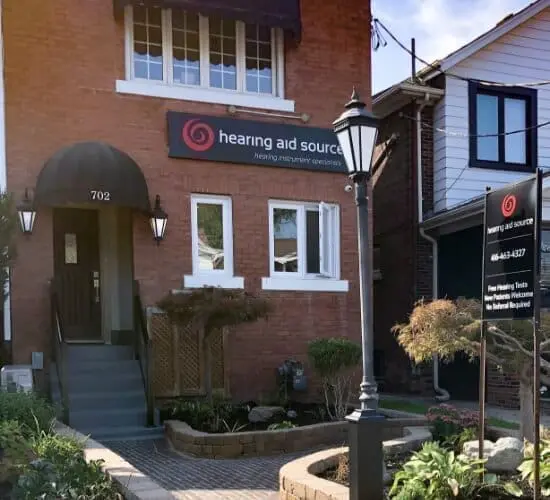 Location
702 Coxwell Avenue
(Coxwell & Danforth)
Toronto, ON
M4C 3B9
Opening Hours
Monday – Friday
9am – 5pm
Location
Parkway Mall
85 Ellesmere Rd., Unit 29
Scarborough, ON
M1R 4B9
Opening Hours
Monday – Friday
10am – 6pm
Hearing Tests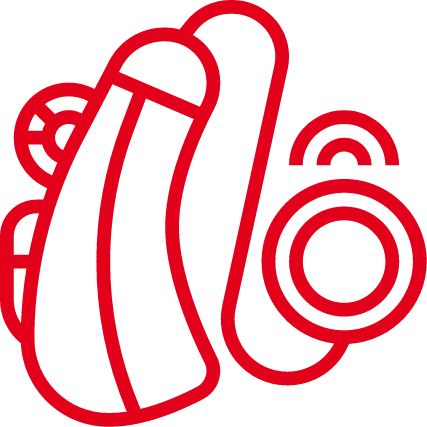 Prescription Hearing Aids
Hearing Aid Repair
Better Hearing Starts with an Accurate Hearing Test
Online sites and big box retail stores have made it easier to test your hearing and purchase a hearing device without interacting with a hearing care professional.
However, trusting the internet or a retail employee to help you address your hearing challenges is a bit counterproductive because purchasing and wearing the wrong hearing device, and one that's not properly programmed to fit your specific hearing needs, can do more harm than good.
An accurate hearing test is the critical first step toward choosing the right hearing aid to meet your specific type and severity of hearing loss. It also provides the data used to program your device to give your hearing a boost where it needs boosting while allowing your natural hearing to take care of itself.
Find the Right Hearing Aid Solution to Address Your Needs
Since every person's hearing challenges develop at a different pace and in a different way, there is no "one size fits all" solution for achieving better hearing.
The advanced hearing aid technology best suited to address your unique hearing challenges must be as unique as your hearing loss in order to help you reach your better hearing objectives. Because we partner with various manufacturers, we are able to offer you a wider variety of styles and levels of technology to help you choose the device that addresses your hearing needs, lifestyle and personal preferences.
By offering cutting-edge digital hearing instruments that are smaller, lighter weight and more powerful than the hearing aids your parents or grandparents wore, we destroy the stigma that has been attached to hearing aids. With features like background noise cancellation, rechargeable batteries, smartphone connectivity and more, you will be thrilled to learn that better hearing is a positive experience for your future.
Find out about the state-of-the-art hearing aid technology at Hearing Aid Source by using the link below.
Professional Hearing Aid Repair Ensures That You Get the Most from Your Hearing Aids
Your junk drawer is where the electronic devices that have stopped working go to die. However, don't give into the temptation to add your broken or malfunctioning hearing aids to that doomed collection.
Instead, bring them to us.
We understand the frustration you're experiencing, but your hearing aids are far too valuable as a financial investment as well as being one of the most valuable tools you have to help improve your quality of life and enjoy better overall health and wellness far into the future.
Regardless of what ails your broken hearing aids, our hearing aid repair technicians have the experience, training and equipment to provide the right amount of TLC your device needs to perform the way it's meant to perform.
For more information about the troubleshooting, maintenance and hearing aid repair services we provide, use the link below before you toss your damaged hearing aids into the junk drawer.